How Self-Talk Affects Stress
Most people carry on silent conversations with themselves during much of the day.
These internal dialogues influence our thoughts, emotions and behavior. Understanding self-talk and how it affects you is the first step in learning how to rewrite your self-talk "script" resulting in a less stressful way of life.
Thoughts and Behaviors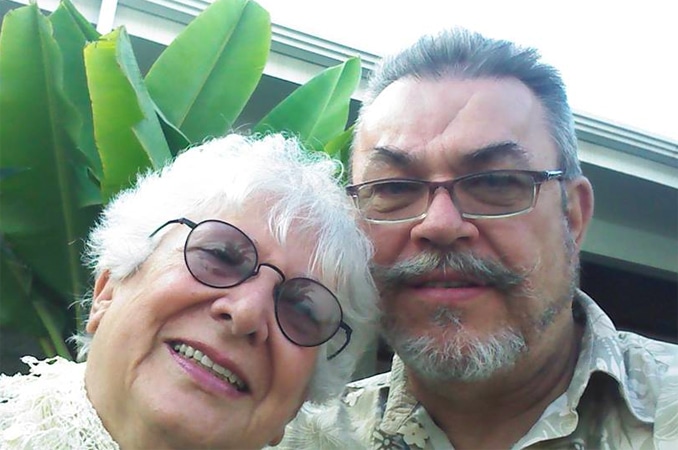 Self-talk can be a self-fulfilling prophecy, something you think about so much that you make it happen. When your self-talk is positive, "I can address these problems one at a time," or, "I can handle wearing a gas mask," you are giving yourself permission to succeed and chances are you will. When your self-talk is negative,
"I know I will have a hard time keeping my gas mask on," or "I know I will lose my balance when I get on the beam," or "I am not smart enough to do this," you are giving up on yourself and chances
are you will not even try to succeed. Often your self-talk reflects
the values and behaviors you learned as a child and the self-esteem
you now have as an adult.
Positive or Negative?
Negative self-talk can cause or increase your distress and make
effects such as headaches or stomach pain worse. Self-talk can also
encourage you to behave in destructive ways, which further stresses
your body. Fortunately, positive self-talk can have the opposite
effect, leading to lower stress levels.
How to rewrite Your Script
Learn to listen to your own self-talk. Draw three columns on a sheet
of paper. In the first column write several things you would like to
happen in your life: "I'd like a new car," "I'd like to lose 10 pounds."
Then close your eyes and listen to how you respond
to each item. Write your self-talk in the second column: "We cannot
afford it," "I can probably do it, I've done it before." In
the third column write down a thought that is opposite the statement
in column two. Look over your list. If column two is more positive
than column three you are already on your way to thinking positively.
But, if column two is more negative, look at column three for a more
helpful, healthier response. Practice choosing positive self-talk.
You will feel happier, more confident, and less stressed.
There is a saying: "You are what you eat." An even truer
statement is: "YOU ARE WHAT YOU THINK." It is your way of
"being." It is not so much the events that occur in your life,
but how you respond to them.
BIOGRAPHY-UNITED STATES AIR FORCE RETIRED
LT COL (Colonel Select) J. CHARLES LINN
Lt Col James "JC" Linn was Director, Joint Regional Medical
Planning Office, Fort George G. Meade, Maryland. Tasked by the Joint Chiefs of Staff to plan, integrate, and execute regional response in the United States Joint Forces Command (USJFCOM) area of responsibility for wartime contingencies, domestic, and national security emergencies. This mission is accomplished by formulating, developing and coordinating many of the medical plans and operations affecting a great part of Eastern United States. Colonel Linn maintained medical readiness for worldwide contingencies with 1,500 staff members, a resource allocation of $113 million and 60-bed inpatient service. Hand selected by HQ USAF Surgeon General for Russian language skills training in St Petersburg, Russia, Col Linn was then slated as the AF only Russian Medical Liaison to the Pacific Air Command AF Surgeon General (PACAF/SG). Nominated as the White House Presidential Physician Associate, Linn medically supported the Presidential and Congressional special airlift missions as well as global aeromedical evacuation. Lt Col Linn was born in Newark, Ohio, 23 January 1951. He received a Bachelor of Science in Medicine from the University of Oklahoma, College of Medicine, a Masters of the Arts in Journalism degree, and his doctorate in Theocentric Psychology. He is ATLS, ACLS, ABLS, and PALS trained. He was pinned 1st Lieutenant in 1981, and Captain in 1983. In 2000, he was selected for Colonel. After 27 years of an Air Force career, and 23 years of medical practice, he was line of duty medically retired following a traumatic brain injury.
He thoroughly enjoys his coaching and leadership skills training at WorldLegacy in Chapel Hill, North Carolina and participates at
every opportunity. Dr. Linn was in the NC115 WorldLegacy Leadership Program at WorldLegacy. His hobbies include antique classic automobiles, woodworking, philately, antiquing, writing poetry, singing professionally, and contributing medical "pearls."  Dr Linn is married to the former Leyla Ann Sheahin of Washington, DC. Together, they have seven children; Jeffrey, Gary, Lisa, Rick, Jason, Åndria, and Allison; eleven grandchildren and four great-children.